Evaluating Pallet Components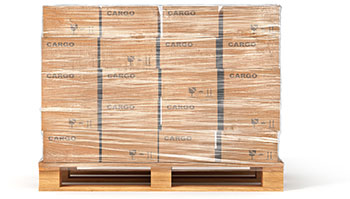 Pallet Testing assures that your pallets can hold and support full unit loads of products throughout transit. In Purple Diamond's dedicated Pallet Testing Lab we analyze pallet durability through numerous tests, in compliance with ASTM D1185- 98a and ISO 8611. Test methods for pallet performance and similar structures facilitate the protection of packaged and unpacked goods during both storage and transportation. ASTM D1185 – 98a Standard Test Methods for Pallets and Related Structures Employed in Materials Handling and Shipping ISO 8611-1 Pallets for materials handling  
Pallet Tests
Vibration- Vibration can affect the stability, quality, and performance of unit loads and pallets.  We use state-of-the-art vibration tables to test pallet durability during physical distribution.
Drop- We perform free-fall drop tests from varying heights in accordance with section ASTM 9.1.Drop tests simulate the shocks that may be encountered during physical or mechanical handling.
Incline- Our lab features an Incline Impact Tester that can test the weight and impact of a full unit load on a pallet. Incline testing, similar to drop testing, simulate the movements of transit and the shocks that are possible.
Evaluating Pallet Components
Compression- At Purple Diamond we conduct static compression tests, which distributes weight which is fully supported by the food underneath. These compressions will show the maximum unit load weight that your pallet can withstand.
Bending-  Bending also helps to see the long-term durability of your pallet. By performing dynamic tests where the pallet is only partially supported, we mirror the elevated movement of transit with a forklift.
Fasteners- Keeping pallets together is vital for the safe arrival of products and unit loads. Testing fasteners (nails, staples) through withdrawal and lateral resistance, comparisons can be made between which work best for each design of pallet. Fasteners in wood are tested to ASTM D1761-12 guidelines.
Unit Loads
Packaged goods- By placing packaged goods on a pallet and doing the above-mentioned tests, pallets are monitored for their strength and durability. Purple Diamond can test full unit loads to ASTM D1185 and ISO 8611 standards.
Strapping/Banding- Some unit loads require strapping or banding to keep products intact throughout transit. We test the strength of these straps and bands through compression, and vibration.
Stretch Film – Wrapping unit loads in stretch film is the most versatile and common material for full load utilization. Stretch film can adapt to the imperfect loads that may not be perfectly square.
Alongside Pallet Testing, Purple Diamond has many different testing capabilities, which you can find here Purple Diamond Testing Services