ASTM D5264 Test Method for Abrasion Resistance of Printed Materials by the Sutherland Rub Tester
Standard Number
ASTM D5264
Standard Title
Test Method for Abrasion Resistance of Printed Materials by the Sutherland Rub Tester
ASTM D5264 is a test method used to decide abrasion resistance of printed materials by the Sutherland Rub tester. There is an equivalent resource to the Sutherland Rub Tester that is equipped with a full-width rubber pad and standardized receptors. According to ASTM, this test method applies to the likes of labels, folding cartons, corrugated boxes, inserts, circulars and other packaging materials. Purple Diamond Testing offers ASTM D5264 Testing as part of our packaging compliance and validation services.
Rationale for ASTM D5264:
ASTM D5264 – Test Method for Abrasion Resistance of Printed Materials by the Sutherland Rub Tester. The definition of abrasion resistance is the ability of a printed surface to resist mechanical destruction. We evaluate this method by mounting the specimen on top of the rubber pad you see in the image below. The entire test time is decided by the number of strokes the sample is rubbed. The number of strokes is present on the Sutherland timer. By the end, the receptor is analyzed to decide the amount of ink that transferred from the sample specimen.
The apparatus, or Sutherland Rub Tester should be prepared before each test. This is done by making sure the machine itself is set somewhere sturdy, so it does not fall. The room temperature should ideally be 73.4 +- 2 degrees Fahrenheit. It should be noted that having a high number of strokes when doing this test is not recommended due to the generation of heat which can alter the results. 
The specimen itself should also be prepared for this test. It should preferably be a flat sample with absolutely no ridges or other surface discrepancies. The test administrator should cut the specimen whenever possible. Smaller samples may be evaluated if they are mounted to a 76 by 152-mm template. Be mindful of not contaminating the sample with fingerprints during handling. The specimen temperature should be conditioned at the same as the Rub Tester. The direction of the machine and the way that the sample is placed should be parallel to the 76-mm width. The purpose of this is to make sure that the specimen is being rubbed across the machine.
For the procedure process, the rub tester should have a pad mounted to the top of it, as mentioned earlier. The pad itself will need to be replaced regularly due to the degradation of it. Over time the integrity of the pad becomes compromised due to oxidation that makes the rubber part brittle. Failure to replace pads may result in automatic test failure results. After the pad is replaced, it should be lightly brushed with a hair anti-static brush to remove any potentially abrasive particles from the surface.
For the evaluation part of the entire test method, each sample used for testing purposes will be examined for any degradation or compromised quality. Each receptor will be analyzed for material transferred from the print. It is then paramount to report all test conditions and results for abrasion using predetermined criteria set up by interested parties. Some of the keywords surrounding this test method are Sutherland, printing inks, printing, Sutherland Ink, Rub Tester, Abrasion, Bar Codes, and more!
We hope you got enough information as you needed from this page about ASTM D5264. If you still have more questions, please do not hesitate to reach out to the Purple Diamond team. We are eager to help all of those who have questions regarding packaging. As always, Purple Diamond offers you the ability to either schedule an initial consultation, complimentary, OR you can book a facility tour and come on in and visit. Definitely feel free to stop in to the lab if you are close to the Lehigh Valley. The packaging and whole Purple Diamond team is here to assist you anyway that we can. The initial consultation can be either a phone call or a zoom call, whatever is more convenient for you. Reach out via the Contact Us page by either filling out the contact us form OR booking some time on the calendar below the contact form. Either way we will get back to you! Thank you so much for reading down this far and thank you for considering Purple Diamond as your dedicated testing, engineering, and design facility for all of your packaging needs.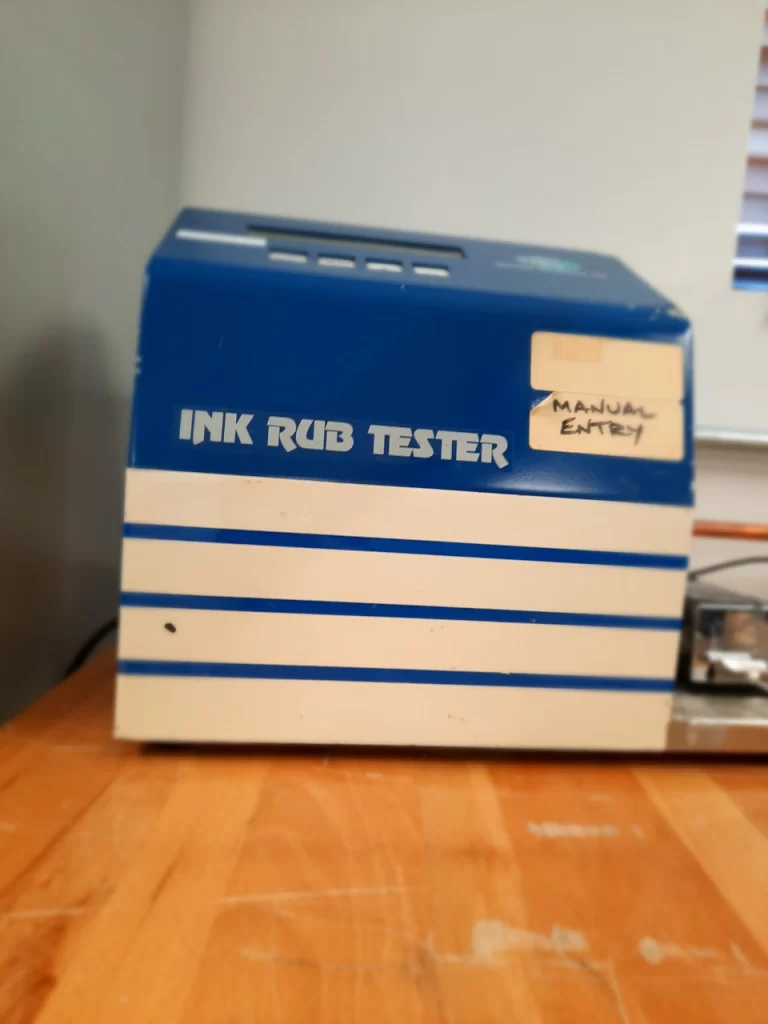 "ASTM International takes no position respecting the validity of any patent rights asserted in connection with any item mentioned in this standard, Users of this standard are expressly advised that determination of the validity of any such patent rights, and the risk of infringement of such rights, are entirely their own responsibility. This standard is subject to revision at any time by the responsible technical committee and must be reviewed every five years if not revised, either reapproved or withdrawn. " – ASTM International
Achieving ISO 17025 Accreditation is the pinnacle in third-party laboratory testing accreditation. It confirms that the facility has management, quality, and technical systems in place to ensure accurate and reliable analyses.
ISTA is revered as the certification standard for package testing for distribution. ISTA's Testing Protocol remains a series of testing methodologies and standards well recognized within the packaging community.
A select few companies are authorized by PHMSA as an approved third-party packaging testing laboratory in accordance with Hazardous Materials Regulations, critical to ensuring safe transport of dangerous goods.
With over 12,000 standards globally, ASTM International's fully transparent standards development enhances performance and confidence in consumer choices.
The Technical Association of Pulp and Paper Industry's peer-reviewed standards improve production through operational methods and industry recognized best practices.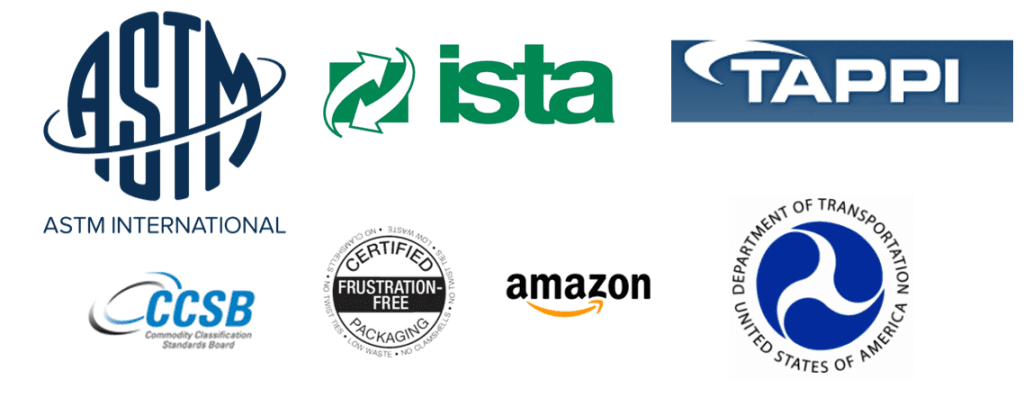 At Purple Diamond, we offer a free consultation or a guided tour of our facilities. If you're nearby, feel free to drop by and see our packaging and team. Consultations can be done over the phone or on zoom, so choose what suits you best. To get in touch, go to our Contact Us page and fill out the form or book an appointment using the calendar below. Our goal is to assist you in any way possible, so please don't hesitate to contact us. Our website contact form is located at www.purple-diamond.com/contact-us, but we promise to get back to you soon, no matter which method of communication you choose.