Testing Standard for ASTM F1980:
ASTM F1980 Guide for Accelerated Aging of Sterile Barrier Systems and Medical Devices
ASTM F1980 is a guide that supplies information for developing accelerated aging protocols to rapidly decide if there are any effects due to the passing of time on a sterile integrity of a sterile barrier system (SBS). Information in this guide can be used to support end date claims for medical device sterile barrier systems. ASTM F1980 is a standard method for accelerated aging of medical devices under repeated temperature exposure. It provides guidelines to determine the shelf life of medical devices and their performance over time.
Accelerated aging tests are done to simulate the effects of real-time aging on medical devices. Medical devices need to be checked for their durability, performance, and reliability before they are used on patients. This is done by exposing the devices to elevated temperatures and humidity levels to accelerate the aging process. The duration of the test and the temperature range depend on the type of device. The ASTM F1980 standard defines three types of aging conditions based on temperature ranges: moderate, intermediate, and accelerated. These conditions help to identify the worst-case scenario and predict the shelf life of the medical device.
By conducting accelerated aging tests, a manufacturer can determine the storage and expiry conditions of a medical device, which will help in determining the device's reliability and performance throughout its life cycle. Overall, ASTM F1980 helps medical device manufacturers to evaluate the shelf life and performance of a device accurately, ensuring that they meet the regulatory requirements and are safe for use on patients. Purple Diamond Testing offers this method of testing as part of our packaging compliance and validation services. ASTM F1980 is a specific accelerated aging test protocol set forth by ASTM International. 
Guide for Accelerated Aging of Sterile Barrier Systems for Medical Devices. Its intended use is to see the loss of the sterile barrier systems integrity which may occur because of physical properties of the materials and adhesive or cohesive bonds degrading over time by dynamic events. This method is usually conducted along with seal strength or other qualitative methods for package validation. ASTM International recommends that the use of controlled humidity during accelerated aging be considered, thoroughly documented, and used during testing.
Purple Diamond has the accreditation to supply all the humidity and temperature accelerated aging findings for your products, according to ANAB. ANAB supplies laboratory accreditation to ISO/IEC 17025 and many other laboratory related programs. To be certified, Purple Diamond had to pass all assessments as they relate to customer needs as well as ISO/IEC 17025 industry standards. The organization does their absolute best to make sure that the third-party testing centers continuously uphold all technical, mechanical, and calibration standards in the laboratory space as well as management system.
Testing Methods such as the ASTM F1980 Standard for Accelerated Aging of Sterile Barrier Systems and Medical Devices. A specific test including this method is accelerated aging. Specific equipment used to uphold the standard and that includes key temperature and humidity chambers. The entire procedure is not normally done in-house due to how much time, effort, and money goes into this specific test method. The process itself involves the delicate and pervasive pharmaceutical and medical device industries. In accelerated aging tests for medical devices, a material or Sterile Barrier System is put under elevated temperatures for an indicative amount of time. By exposing the materials and packaged products to extreme conditions in a finite amount of time, engineers can evaluate how a product will be fair in its aging under normal conditions. It's from this information that our engineers, and technical experts, can ultimately determine the shelf-life, durability, and stability of a product. The aging process is based on temperature and reaction rate, scientifically speaking. 
The ASTM 1980 standard suggests using an accelerated aging temperature below 60 degrees Celsius. You may want to age your product to a greater temperature to supply the advantage of producing findings sooner, however the products being evaluated are overly sensitive, such as medical devices. These kinds of processes and studies may take more time than wished upon. The last thing you want is for the actual medical device to change or shape due to unnecessarily high or low temperatures. Let it be known though, that our experts finding out how your product or service may be affected by periods of high or low humidity is a good place to start when choosing an accelerated aging temperature. The best humidity used is dependent upon the materials used during the manufacturing process. It is important to show all the information about the manufacturing before the testing begins.
Purple Diamond has multiple humidity chambers here on-site to fit your biological and pharma needs. We are equipped to manage all your testing for accelerated aging of sterile barrier systems and medical devices. Our technicians are happy to provide you with a no-obligation consultation to work out any questions before getting started. The next step would be to send a sample or two on over to our location to begin testing right away! Read on for more information about ASTM F1980.
Testing of your product samples is not over after the testing of ASTM F1980 is complete. Next comes evaluating the physical components of the sample supplied to see how it faired under the different humidity and temperature levels. Package integrity will also be looked at and taken into consideration by performing Burst, Bubble, Dye and Peel Testing. Testing will need to be done according to what the shelf-life is displayed on the original packaging. Detailed accounts of the post-aging process will be noted and taken into consideration. If needed, our engineers can adjust your packaging containers, your design, etc. We will make the adjustments to make it possible for your product to be ready to be placed on the market. Each product out there on the market is different and has its own signature as far as reactions go, as Purple Diamond experts are very much aware of that. Recommendations, detailed reports, capabilities, and next steps will always be made on how to move forward. 
Key Points for ASTM F1980:
At Purple Diamond, we offer a free consultation or a guided tour of our facilities. If you're nearby, feel free to drop by and see our packaging and team. Consultations can be done over the phone or on zoom, so choose what suits you best. To get in touch, go to our Contact Us page and fill out the form or book an appointment using the calendar below. Our goal is to assist you in any way possible, so please don't hesitate to contact us. Our website contact form is located at www.purple-diamond.com/contact-us, but we promise to get back to you soon, no matter which method of communication you choose.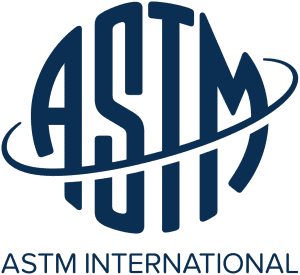 Achieving ISO 17025 Accreditation is the pinnacle in third-party laboratory testing accreditation. It confirms that the facility has management, quality, and technical systems in place to ensure accurate and reliable analyses.
ISTA is revered as the certification standard for package testing for distribution. ISTA's Testing Protocol remains a series of testing methodologies and standards well recognized within the packaging community.
A select few companies are authorized by PHMSA as an approved third-party packaging testing laboratory in accordance with Hazardous Materials Regulations, critical to ensuring safe transport of dangerous goods.
With over 12,000 standards globally, ASTM International's fully transparent standards development enhances performance and confidence in consumer choices.
The Technical Association of Pulp and Paper Industry's peer-reviewed standards improve production through operational methods and industry recognized best practices.