Your Concept,
Our Expertise
Your Industry Partner -
Supporting Packaging Validation Design & Engineering Projects
Explore Our Testing Solutions
Package Testing evaluates the package design performance of a packaged product prior to shipment. This includes packaging materials, packaging components, primary packaging, shipping containers, unit loads, and other key packaging characteristics. 
Working beyond the graphics, our team of packaging engineers will analyze the complete life cycle of your product to uncover cost savings opportunities and improve packaging function. With years of dedicated experience in the product and packaging industry, our team of packaging design and engineering specialists take a holistic approach to create seamless transitions, carrying your product from prototype to market.
Our team of packaging engineering specialists are a dedicated resource in solving for your specific package engineering needs, offering expert consulting and project support. Our diverse packaging engineering capabilities include areas of focus in the Pharmaceuticals, Medical Devices, Cosmetics, Consumer Products, and Food & Beverage industries.
Purple Diamond can evaluate the product and packaging systems to design, test, and validate the integrity of your container closure system. Purple Diamond is an all-inclusive testing environment, equipped to facilitate Container Closure Integrity testing across multiple industries.
At Purple Diamond, our extensive list of testing services for pharmaceuticals ensures the quality, efficacy, and safety in the development of drugs, medicines, and controlled substances are maintained to meet the highest standards. Our team of experienced engineers understand the regulatory complexities of the industry and can support your industry specific testing needs.
Your Concept, Our Expertise

Connect
Schedule a call below to set up a time to chat about your project.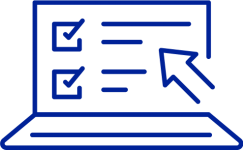 Collect
You'll tell us what you're looking for and we'll gather all the specifics.
Collaborate
Together, we'll decide on next steps to bring your project to life.
"We have a good relationship from previous projects. The team at Purple Diamond always makes sure to ask detailed questions on how to perform testing."
"I've always had a positive experience working with the Purple Diamond team for testing analysis and quick turnarounds for re-testing."
"With the team at Purple Diamond, I always get a response right away and everyone on the team is always very nice to work with."
Your number one source for industry news. Thoughtfully designed to deliver actionable insights to help bring your products to market.