Testing Standards - ASTM (International)
ASTM International, formerly known as American Society for Testing and Materials, is an international standards organization that develops and publishes voluntary consensus technical standards for a wide range of materials, products, systems, and services. Wikipedia
ASTM International
Standards Operate Globally - ASTM International
ASTM D642 – Method for Determining Compressive Resistance of Shipping Containers, Components and Unit Loads
ASTM D880 – Test Method for Impact Testing for Shipping Containers and Systems
ASTM D951 – Test Method for Water Resistance of Shipping Containers by Spray Methods
ASTM D999 – Test Method for Vibration Testing of Shipping Containers
ASTM D4169 – Practice for Performance Testing of Shipping Containers and Systems
ASTM D4332 – Practice for Conditioning Containers, Packages, or Packaging Components for Testing
ASTM D4728 – Test Method for Random Vibration Testing of Shipping Containers
ASTM D5265 – Test Method for Bridge Impact Testing
ASTM D5276 – Test Method for Drop Test of Loaded Containers by Free Fall
ASTM D5277 – Test Method for Performing Programmed Horizontal Impacts Using an Inclined Impact Tester
ASTM D5487 – Test Method for Simulated Drop of Loaded Containers by Shock Machines
ASTM D6055 – Test Methods for Mechanical Handling of Unitized Loads and Large Shipping Cases and Crates
ASTM D6179 – Test Methods for Rough Handling of Unitized Loads and Large Shipping Cases and Crates
ASTM D6344 – Test Method for Concentrated Impacts to Transport Packaging
ASTM D7386 – Practice for Performance Testing of Packages for Single Parcel Delivery Systems
Package Integrity - ASTM International

ASTM D685 – Practice for Conditioning Paper and Products
ASTM D3078 – Test Method for Determination of Leaks in Flexible Packaging (Bubble Emission)
ASTM D3285 – Test Method for Water Absorptiveness of Non-Bibulous Paper and Paperboard (Cobb Test)
ASTM D4991 – Test Method for Leakage Testing of Empty Rigid Containers (Vacuum Method) 
ASTM F88 – Test Method for Seal Strength of Flexible Barrier Materials
ASTM F1886 – Test Method for Determining Integrity of Seals for Flexible Packaging (Visual Inspection)
ASTM F2096 – Test Method for Detecting Gross Leaks in Packaging by Internal Pressurization (Bubble Test)
ASTM F2250 – Evaluation of Chemical Resistance of Printed Inks and Coatings on Flexible Packaging Materials
ASTM F3039 – Test Method for Detecting Leaks in Nonporous Packaging of Flexible Barrier Materials (Dye)
ASTM 788 – Test Method for Seal Strength of Flexible Barrier Materials
Accelerated Aging - ASTM International

ASTM F1980 – Guide for Accelerated Aging of Sterile Barrier Systems and Medical Devices
Environmental Conditioning

ASTM D3103 – Test Method for Thermal Insulation Performance of Distribution Packages
ASTM D4332 – Practice for Conditioning Containers, Packages, or Packaging Components for Testing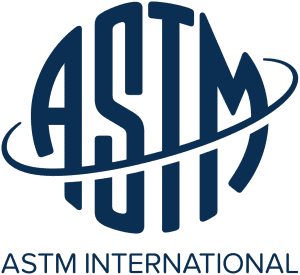 As always, Purple Diamond offers you the ability to either schedule an initial consultation, complimentary, OR you can book a facility tour and come on in and visit. Definitely feel free to stop in to the lab if you are close to the Lehigh Valley. The packaging and whole Purple Diamond team is here to assist you anyway that we can. The initial consultation can be either a phone call or a zoom call, whatever is more convenient for you. Reach out via the Contact Us page by either filling out the contact us form OR booking some time on the calendar below the contact form. Either way we will get back to you! Thank you so much for reading down this far regarding the topic of ASTM International testing standards and thank you for considering Purple Diamond as your dedicated testing, engineering, and design facility for all of your packaging needs.
According to ASTM.org:
12,500+ Global ASTM Standards
30,000+ Volunteer Members
140+ Participating Countries
ASTM International offers global access to fully transparent standards development.
Five Strategic Objectives
Leadership
Promote focus on public health and safety, expand leadership position in the standards community, and broaden the international use of ASTM products and services.
Global Technical Expertise
Attract and retain technical experts from around the world by creating an intellectually and professionally rewards collaborative environment that meets participant needs and expectations.
Standards and Technical Content Development
Always be relevant and continuously enhance the technical quality of standards and related content by providing a best-in-class, scalable development infrastructure.
Services Provider
Understand global societal needs and service stakeholders through the integration of innovative products and services.
Organizational Vitality
Provide an organizational culture of service and innovation with the appropriate resources to achieve ASTM's mission – positioned to respond to the changing environment.
Thank you for taking the time to read down this far. We are really appreciative of your willingness to learn more about ASTM International standards. Again, please do not hesitate to reach out to us. Thanks again for your interest in Purple Diamond Packaging – Test, Design, Engineer!